I try to read widely about creative people creating. When I saw a headline advertising an interview with Steven Spielberg (does he need a resume?), Kathleen Kennedy (President of Lucasfilm, cofounder of Amblin Entertainment, etc) and Fred Marshall (famous Hollywood producer, also a cofounder of Amblin Entertainment) about how to win in Hollywood, I was intrigued.
Here's the best part: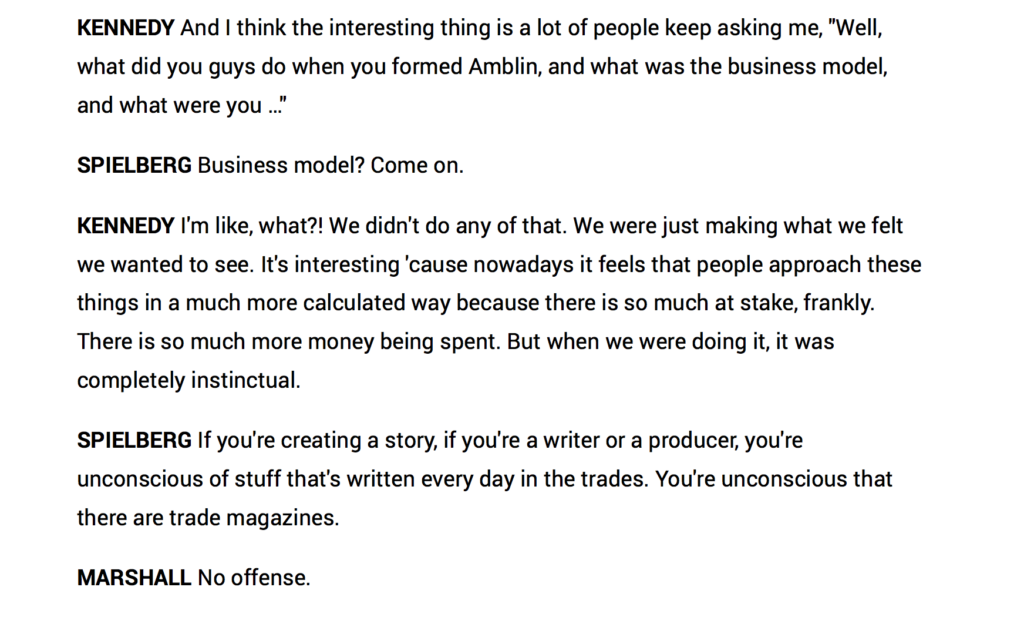 Read the rest: http://www.hollywoodreporter.com/features/steven-spielberg-kathleen-kennedy-frank-902545
I hope that's really true. That's hope-inspiring. Maybe not everything is calculation and duplicity and marketing.