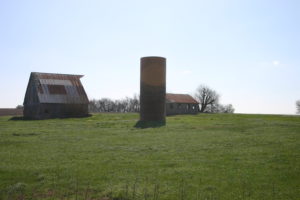 In 2013, Edge asked a bunch of people (people who are probably ideologically different than me in a lot of ways) what we should be worried about. The most fascinating answer to me was "Internet Silos." Here's a short excerpt:
We should be worried about online silos. They make us stupid and hostile toward each other.
Internet silos are news, information, opinion, and discussion communities that are dominated by a single point of view. Examples are the Huffington Post on the left and National Review Online on the right, but these are only a couple of examples, and not the worst, either. In technology, Slashdot is a different kind of silo of geek attitudes.

Information silos in general are nothing new and not limited to the Internet; talk radio works this way, churches and academia are often silos, and businesses and organizations study how to avoid a silo culture. But Internet communities are particularly subject to a silo mentality because they are virtually instant, meaning have no history of competing, diverse traditions, and are also self-selecting and thus self-reinforcing. The differences between online communities tend to be quite stark. That's why there are so many silos online.

It shouldn't be surprising that silos are fun and compelling for a lot of us. They make us feel like we belong. They reinforce our core assumptions, and give us easily-digestible talking points, obviating the necessity of difficult individual thought. They appeal to our epistemic vanity and laziness.
I worry about this. It's easier than ever to exist in a world where you're fed only your own opinions in a regurgitating cycle. That sounds gross, right? It is.
(you can read all 150 responses here)