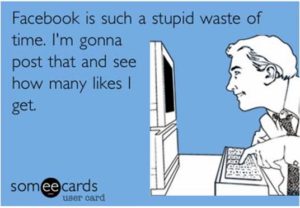 Yesterday evening, I was trying to do a hard thing. I had just come back to my office from getting a glass of water.
I sat down.
I did the hard thing for roughly 1.5 minutes
I loaded up facebook.
My wife walked into my office, knowing I was trying to do a hard thing. "How's it going?"
"I did about 1.5 minutes of it… and then I loaded up facebook so I could distract myself."
Seriously and truly, figuring out how to break those patterns throughout the workforce might be the challenge of our generation. There will be some sort of paradigm shift where someone makes a company succeed simply by getting their employees to see how much their self-distracting practices are hurting them.