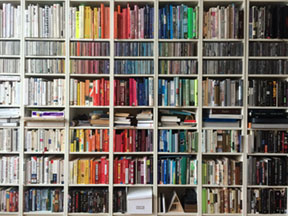 Reading brings people together. I really believe that. It might even be one of the things I believe in most. Don't get me wrong, I think TV, music, and movies can do the same thing. So can affinity for a certain dog breed (I'm particularly inclined toward St. Bernard mutts) or any number of other things.
But, I don't know if there's a quicker way to make a friend than connecting over a mutually-loved book. I recently interviewed author (and my friend/brother-in-law/partner in crime) S. D. Smith about a book he's got coming out. My favorite question was definitely the one about books he remembered from his childhood. There are shared experiences there. They provide common language, common emotion. It's the same for fans of The Chronicles of Narnia, The Foundation Trilogy, Dune, Ender's game, Harry Potter, and more. It's probably even true for fans of the Twilight Saga, although I wouldn't know it.
So, it occurs to me, why not share a little bit about what I'm reading? And I'm going to. I'm going to call it fun reads. It's going to be focused on reading I'm doing to help me stay on top of what's current and classic in sci-fi and fantasy. Occasionally you'll see titles that don't fit that, but that'll be unusual.
Connecting over books is magic. I hope I can connect you to some great books. Maybe you can connect me to some great books, too. Leave a comment — my reading list is always growing.