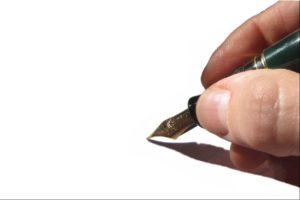 I've always wanted to be a publisher of books. That's a little different than my day job. There, I help other people become the publisher of their own books. While I enjoy that work, I want to publish books. I want to see an author's vision and help them take it further. It's something I'm really passionate about.
As we've gone about launching Brightener Books, one of the things I've had to figure out is what I think makes a book worth publishing. What kind of books do I want to get behind?
A few things have risen to the top:
– Technically sound
The writing can't be technically bad. I'm not looking for perfect, but if the manuscript is rife with run-on sentences, misspellings, bad grammar and the like, I'm going to miss the good stuff for all the bad writing. Study the craft. It's a must.
– Well-paced
I like manuscripts that move. I don't mean action on every page, but I want to feel like something is happening. Keep the story moving. Keep the characters developing. It's important.
– Fun
 I have to want to come back for more. It needs to be fun. That doesn't necessarily mean silly or funny. It can mean those things. But more than that, it has to be an experience that I think, ooh… I enjoyed that. It was fun.
– Creative
Writers trade in the execution of ideas. There's nothing new under the sun, I know, but your execution of your ideas should feel fresh. Be creative. It's a wonderful way to reflect our Creator.
– Great dialogue
Good dialogue isn't exactly "Characters who talk the way real people do." It's better than that. It's crisp. It's exact. It's not wasteful. The characters need to exist for their own reasons and interact like they are not just moving a plot point along.
– A "cheer for them" / "make me cry" moment somewhere
At some point in the manuscript, I need to want to either cheer for the protagonist or cry for them. If you can accomplish both, even better.
If a manuscript has those elements, I'm going to want to read it. If it fits into the kind of stuff I want to publish at Brightener Books, I'm likely to want to help other readers find it to. At the end of the day, that's the true job of a publisher. I can't wait.