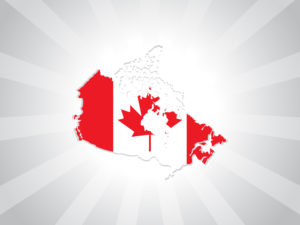 I'm in the enviable position of celebrating two Thanksgivings each year. You see, I hail from the Great White North. Growing up in the True North, strong and free, I was spoiled. I didn't know how spoiled I was, but I was spoiled.
We were always warm. As one who now pays heating bills, I'm acutely aware how spoiled we were. We were always fed. Three boys who could pack it away, by the way. We were happy. Not always — we were kids, after all, but there was much joy in our house growing up. We had the sega master system. Then we had the nintendo entertainment system. We were rich. We were provided for, we laughed a lot, and we were spoiled.
As I turned 10, my parents decided to move our family to Puerto Rico. They sought to serve God and to serve deaf children. My parents did both of those things well. We were always warm in those years, too. The heating bills went down, though. We were fed, we had fun, and God was very kind to us. We met all kinds of great people.
I think the best example of providence in all of that is meeting my wife. A kid from Peterborough, Ontario, had to go to Puerto Rico, to meet a girl from Huntington, WV, who had lived in South Africa and then in Puerto Rico.
That's flat crazy. I couldn't be happier to be married to her. In the history of the world, the likelihood of that marriage happening is small. Yet, here I am.
And you know, I'm happy. I'm warm. I'm well-fed. And I pay those bills now. We're blessed beyond compare.
I have much to be thankful for. I am thankful.
Happy Thanksgiving!
Are you thankful today?